Digital Project Practice for New Work and Industry 4.0
Book series "Digital Project Practice"
"Digital Project Practice" is a comprehensive book series designed for professionals in the fields of business, technology, and digital transformation. The first book, "Digital Project Practice Managing Innovation and Change" provides a thorough introduction to the latest technologies and practices in the field and covers the principles of innovation and change management. The second book, "Digital Project Practice for New Work and Industry 4.0" expands on these principles and provides in-depth strategies and techniques for effectively managing a business in today's rapidly evolving digital landscape. These books offer valuable insights and practical guidance for anyone looking to stay ahead in the digital age.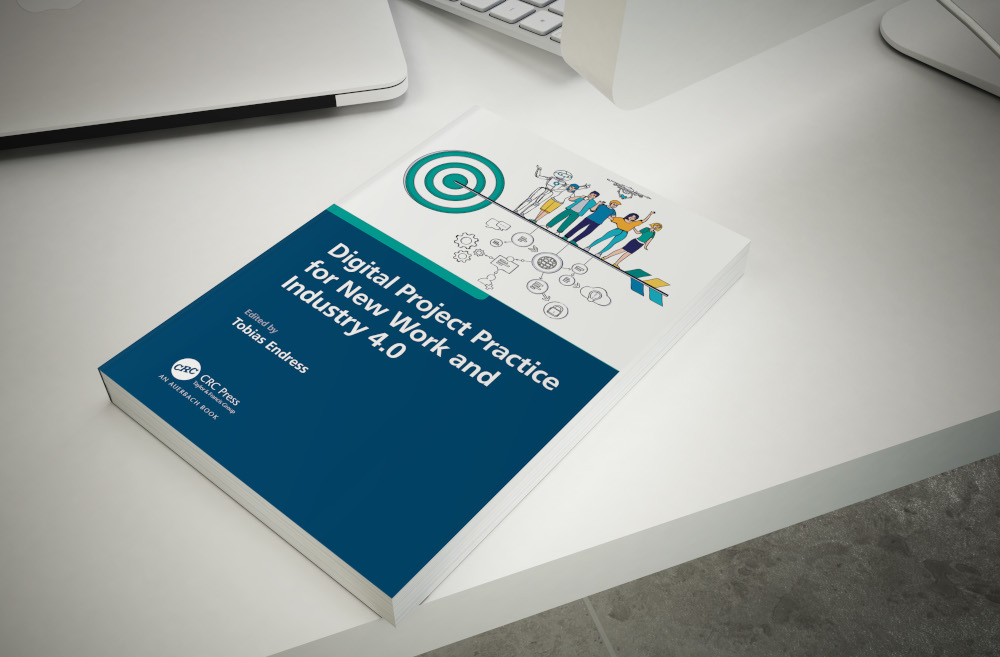 Digital Project Practice for New Work and Industry 4.0 (Vol. II)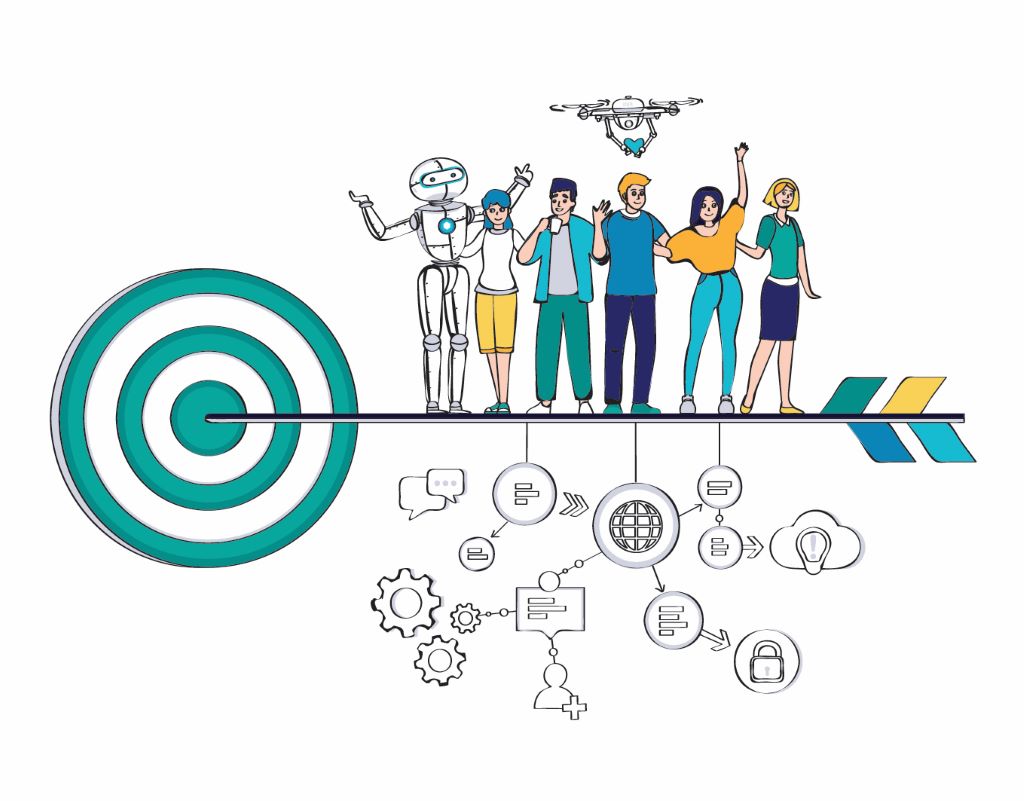 New Work and Industry 4.0 have matured, and this book takes a practical, experience-based approach to project management in these areas. It introduces methods and covers the practical aspects. It critically examines existing approaches and practices and shows their limitations. The book covers appropriate methods as well as human and social aspects. It contributes to the ongoing discussion of business practices and methods. It also aims to stimulate dialogue in the professional community.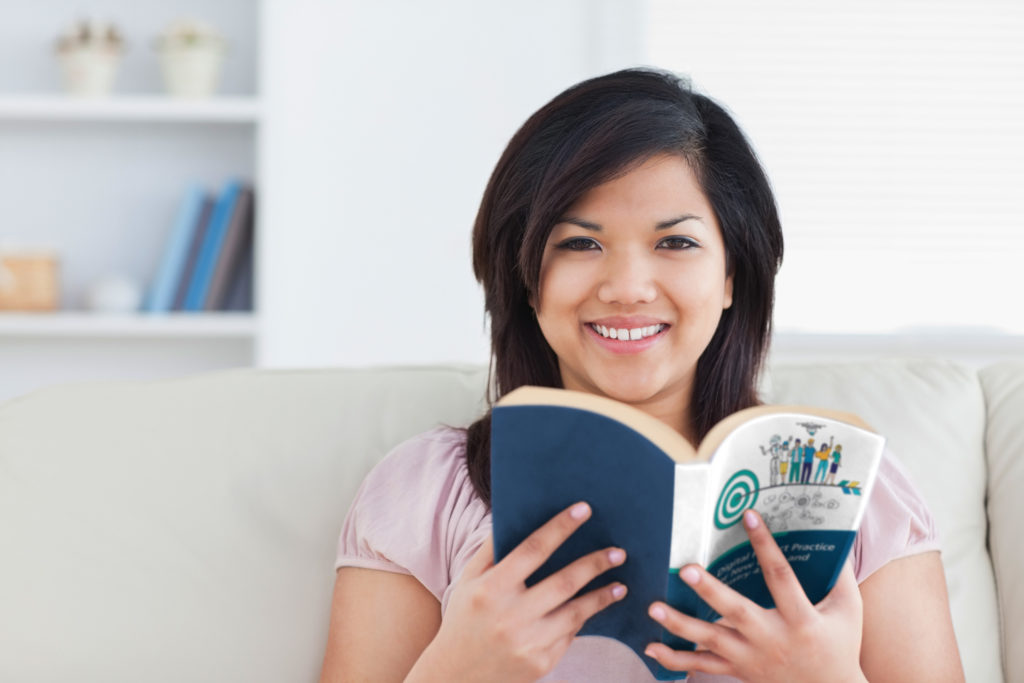 Digital Project Practice for New Work and Industry 4.0 begins by introducing basic concepts in the context of Industry 4.0 and discussing how they might influence organizational communication and impact the work environment. After examining the possibilities and challenges of remote work and collaboration in distributed teams worldwide, the book looks at a company's fundamental changes related to New Work from a practical business perspective as well as legal and ethical perspectives. It reviews the case of the VW emission scandal and recommends ways to improve corporate culture. Legal issues include New Work and hybrid forms of collaboration and liability for automated decisions (i.e., the potential need for an "electronic person"). Other implications for the workplace include how:

• Industry 4.0 might influence the potential demand for "Digital Unions"
• Industry 4.0, lean production, and their applications can change industrial practices
• Open Banking presents new approaches and new business models
• Work structures and systems can empower employees' work self-management
This book also looks at how New Work affects individual workers. It addresses digital stress, introduces strategies for coping with it, and discusses related topics. It also explores the benefits of meditation and the economics of mind, body, and spirit.

In essence, this book covers appropriate methods along with human and social factors. It also covers practice, different perspectives, and various experiences from all around the globe. Contributing to the ongoing discussion on business practices and methods, this book will nourish and stimulate dialogue in the professional community.
Press, Praise, and Book Reviews for Digital Project Practice
The buzz about our books series Digital Project Practice
⭐⭐⭐⭐⭐! 5-STAR review from Readers' Favorite:
"… Overall, I would consider Digital Project Practice: Managing Innovation and Change essential reading for anyone aspiring to work or currently working in business: an excellent collection of well-considered thoughts."
— K.C. Finn for Readers' Favorite
Digital Project Practice received a Book Excellence Award in the Management category! Out of hundreds of books that were entered into the Book Excellence Awards competition, our book was selected for its high-quality writing, design and overall appeal.
— Book Excellence Awards
"The amount of research that went behind the book is evident from the ideas presented and the resources referenced. Dr. Endress and his co-authors have done a praise-worthy job of creating a potent practice guide and reference for the digital projects professional community."
— Lakshmi Subramanian PM World Journal Vol. X, Issue I – January 2021
"As a technology practitioner, I found the book packed with tools and exercises to enhance the way we manage our projects at work. I always learn from others and have all combined into one book, which was a brilliant way to expand my project management techniques."
— Kerry Wekelo COO Actualize Consulting and author of Culture Infusion and Gratitude Infusion
"All articles are anchored in actual current practice and provide excellent examples as well as extensive references for deeper dive into a large variety of topics."
— Marta Soncodi PM World Journal Vol. IX, Issue XI – November 2020
"It's an excellent and relevant collection of thoughts from several experts in the field all in one place. Win. I highly recommend this book and you'll find yourself going back to it often."
— Brad Egeland "#1 Provider of Project Management Content" and author of 7 Deadly Sins of Project Management and A Real World Project Manager's Guide to the Successful Project
"New book includes contributions from respected experts around the world"
— PM World Journal Publishing News
and featured in Digital Journal, Ask, WRDE, Morning News, MarketWatch, Tagesmeldungen, WFMJ and many more.