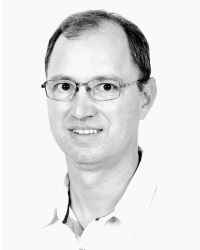 Dr. Tobias Endress is an assistant professor at the Asian Institute of Technology (AIT) | School of Management. He has more than 20 years of professional experience in digital project business and innovation management.
His former (non- academic) roles include project manager, product owner and business analyst.
He has completed professional training in banking and graduated in Computer Science and Business Administration at VWA Frankfurt/ Main and in Business Economics at Avans+ in Breda (NL). He obtained a Master's Degree in Leadership in Digital Communication at Berlin University of the Arts (UdK Berlin) and a Doctorate in Business Administration at the University of Gloucestershire in Cheltenham (UK).
He contributed the chapter "Ideas and Requirements for Digital Innovations".