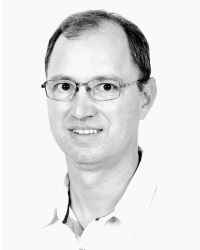 Dr. Tobias Endress works as a freelance business consultant. He has more than 20 years of professional experience in digital project business and innovation management. His former roles include project manager, product owner and business analyst.
He has completed professional training for banking, graduated in Computer Science and Business Administration at VWA Frankfurt/Main, in Business Economics at Avans+ in Bereda (NL). He got a Master's Degree in Leadership in Digital Communication at Berlin University of the Arts (UdK Berlin), as well as a Doctorate in Business Administration at the University of Gloucestershire in Cheltenham (UK). He is a fellow of the EuroMed Academy of Business.
He contributed the chapter "Ideas and Requirements for Digital Innovations".